Rigorous consumer use, time and harsh elements can take their toll on carts. As the leaders in shopping cart technology, Unarco has the experience and resources to bring worn and weathered carts back to life, giving them the look and performance of new at a lower cost.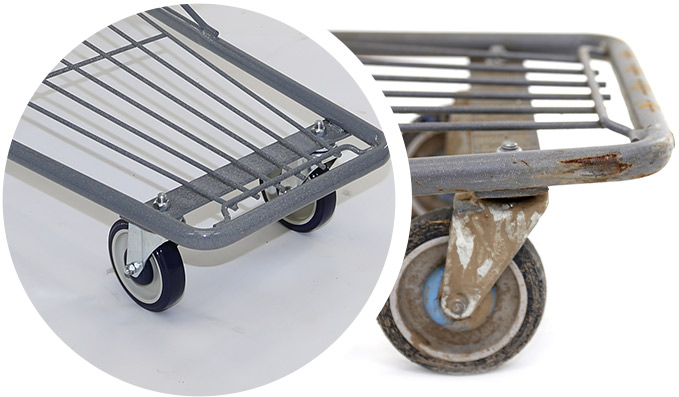 Contact Us to Get Started
Today, more and more consumers are giving their support to brands focused on sustainability. Choosing to remanufacture rather than replace your fleet is an ecological option that conserves natural resources and makes a statement of your commitment to sustainability.
Remanufactured Unarco carts are 95% recycled.
Many parts are reused while the ones that cannot are recycled.